Ohio Emergency Medicine Residents' Assembly

Ohio Emergency Medicine Residents' Assembly
August 8, 2019
Renaissance Columbus Downtown
This is the annual event that brings Ohio's future EM docs together for an awesome day designed just for you—Explore career options, catch up with friends, and join the fun, August 8, 2019 at the Ohio EM Residents' Assembly!
Resident & Medical Student Poster Competition
Resident and Med Student Categories Available
For a shot at the Poster Competition Grand Prize, submit your "Research" or "Case Study" poster abstract by July 18th!
Poster categories and submission criteria
2019 Residents' Assembly Poster Competition Judges:
Purva Grover, MD, FACEP;
Poster Chair
Linette Archer, MD, FACEP;
Memorial Health System
Jim Augustine, MD, FACEP;
National ACEP Board of Directors
Todd Bolotin, MD, FACEP;
Mercy Health St. Joseph Warren
John Casey, DO, FACEP;
Ohio Health Doctors' Hospital
Thomas Gifford, DO, FACEP;
St. Elizabeth Boardman Hospital
Linda Katirji, MD;
Case Western Reserve at University Hospitals
Sorabh Khandelwal, MD;
The Ohio State University
Dave Ledrick, MD, FACEP;
Mercy St. Vincent Medical Center
Catherine Marco, MD, FACEP;
Wright State University
Rebecca Merrill, MD;
Cleveland Clinic Akron General
Michael J. Pallaci, DO, FACEP;
Adena Health System
Jack Palmer, MD;
University of Cincinnati
Alisa Roberts, DO, FACEP
University of Toledo
Ryan Squier, MD, FACEP
Ohio ACEP Board of Directors
Jeremy Traylor, DO;
Grandview Medical Center
Sandy Werner, MD, FACEP;
Case Western Reserve at MetroHealth/Cleveland Clinic
More to come!
Resident Board Member & Resident Councillor Election
Nominations due by July 14th!
Resident Representative to the Ohio ACEP Board of Directors
The Resident Representative to the Ohio ACEP Board will serve a one-year term, which will begin at the close of the 2019 Residents' Assembly and will end at the 2020 Residents' Assembly. There are 15 members of the Ohio ACEP Board. Ohio ACEP Board members meet four times per year.
Resident Representative Nomination Form
The Resident Representative to the Ohio ACEP Board:
Resident Councillor
Ohio ACEP is also seeking a resident member interested in representing Ohio ACEP on ACEP Council, the representative body made up of ACEP's 53 chartered chapters which meets once a year for two days prior to ACEP's annual Scientific Assembly. The 2019 ACEP Council will be held October 26-27 in Denver, CO. Ohio ACEP has 16 Councillors, with one Council seat reserved for a resident member.
Resident Councillor Nomination Form
The Resident Councillor:
Represents Ohio's emergency physicians on ACEP Council
Serves as the resident member of Ohio's Council delegation
Votes on Council resolutions and ACEP Board candidates
Learns how to make a positive difference through medical society governance
Residents' Assembly Location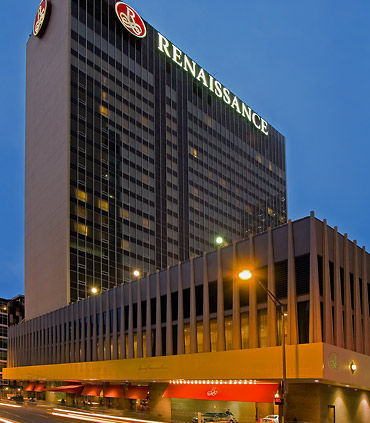 Renaissance Columbus Downtown Hotel
50 North Third St
Columbus, OH 43215
(614) 228-5050
Renaissance Directions
Group Rate Reservation Deadline: July 24, 2019 (or as the block permits)
Reservations: 614-228-5050 or 1-877-901-6632 (Please make sure to state that you are attending the Ohio ACEP Residents' Assembly and mention the code ERA when making your reservation.)
Room Rate: $139 (plus applicable taxes) Parking: $18 overnight or $15 daily (valet only) Attendees are encouraged to carpool.
Book My Overnight Hotel
2019 Event Exhibitors
as of 7/15/19

AcelRx Pharmaceuticals, Inc.
Allergan
Alteon Health
American Physician Partners
ApolloMD
BattDouglas Financial Group
Bristol-Myers Squibb/Pfizer
Cleveland Clinic
Community Emergency Medicine Partners
Emergency Services, Inc.
EMPros
Envision Physician Services
Fifth Third Bank
Indiana Emergency Care
Kettering Health Network
Mid-Ohio Emergency Services
Mint Physician Staffing
Ohio Physicians Health Program
Penn Highlands Healthcare
Portola Pharmaceuticals
SCP Health
Skylight Financial Group/MassMutual
Sound Physicians
Southern Illinois Healthcare
Sycamore Physician Contracting LLC
TeamHealth
UPMC Emergency Medicine
US Acute Care Solutions
Vapotherm
VEP Healthcare
Vituity
WVU Medicine


---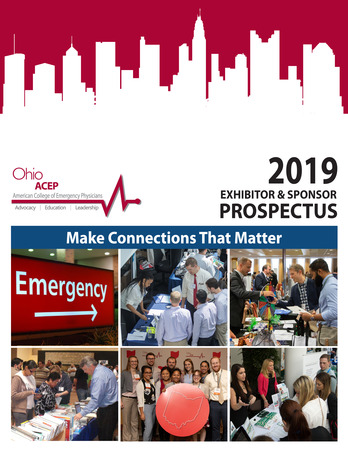 Didn't make it to the 2018 Assembly? Here's what you missed!
On August 9, 2018, more than 250 residents, medical students, residency program directors, and leaders from National ACEP gathered for the Ohio Emergency Medicine Residents' Assembly & Career Fair in Columbus.
Twenty EM residencies and medical schools were in attendance for Ohio ACEP's signature event supporting EM residents. Residents got the chance to explore career options with more than 30 recruiters and employers, compete in the Ohio ACEP Poster Competition, and vote for resident leadership to represent their interests on the Ohio ACEP Board and ACEP Council.
| | |
| --- | --- |
| Dr. Theron Andrus (CWRU - MetroHealth - Cleveland Clinic) presents his case study poster at the Ohio ACEP Poster Competition | Cleveland Clinic - Akron General residents try out the Residents' Assembly selfie screen! |
| Assembly attendees got the chance to meet with more than 30 employers and hospital groups to help them explore their first big career decision  | Mercy St. Vincent resident, Dr. Breanne Jaqua, chats with Ohio ACEP President, Dr. John Queen |
| Dr. Brooke Pabst (OSU Wexner Medical Center) was elected Resident Rep to the Ohio ACEP Board by her fellow residents | Ohio State residents were out in force for the 2018 Residents' Assembly! |
| | | |
| --- | --- | --- |
| Adena Health System's Dr. Michael Weinstock [left] and Program Director Dr. Michael Pallaci [right] present "Bouncebacks! Critical Care Rapid Fire!"  | ACEP Past President and EM wellness rockstar, Dr. Linda Lawrence, leads an engaging session on maintaining health and wellness after residency | Risk management guru and ACEP Board Member, Dr. Kevin Klauer, challenges resident attendees with "High-Risk Cases in Emergency Medicine" |
| | | | |
| --- | --- | --- | --- |
| Event Sponsor | Event Sponsor | Breakfast Sponsor | Lunch Sponsor |
#EMRO19