Complete Story

03/07/2014
Bill Hall Award, EM Education Award, Presented at Emergency Medicine Leadership Forum
On March 5, at the Emergency Medicine Leadership Forum, Ohio ACEP presented the 2014 Bill Hall Award for Service and the 2014 Emergency Physician Medical Education Award to a pair of outstanding emergency physicians. This year, the Bill Hall Award was presented to Kevin M. Klauer, DO, EJD, FACEP; the Emergency Physician Medical Education Award was presented to Robert A. Jones, DO, FACEP.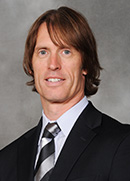 The Bill Hall Award for Service is the highest honor bestowed by Ohio Chapter ACEP. Named in honor of Dr. William Hall, who served as Chapter President from 1974-1975 and as Chapter Treasurer from 1979-1985, the award is presented to past or present members of Ohio ACEP's Board of Directors who have made significant contributions to Emergency Medicine and Ohio ACEP.
Ohio ACEP has benefited immeasurably from Dr. Klauer's participation on Chapter committees and its Board of Directors, from 1998-2007. He has served on a number of Ohio ACEP committees, including Membership, EMS and Education. His service to Ohio ACEP includes two terms as Chapter President from 2002-2004. According to current Chapter President, Dr. John Lyman, "[Dr. Klauer's] strategic focus and leadership was invaluable to the Chapter's growth and direction."
Each year from 2000-2011, Dr. Klauer represented Ohio ACEP as a Councillor on ACEP Council, the National College's main deliberative body. In 2011, he was elected as Vice-Speaker of ACEP Council. In 2013, his colleagues elected him to the esteemed rank of Council Speaker. In addition to his current role on ACEP Council, Dr. Klauer is Medical Editor-in-Chief of ACEP Now, the College's official publication.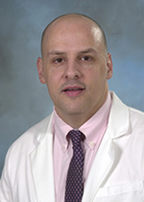 The Emergency Physician Medical Education Award was established to recognize contributions to education in the field of Emergency Medicine. The honor is bestowed upon an emergency physician who exhibits exemplary teaching skills, implements an exceptional educational program and/or develops an innovative teaching model.
Dr. Robert Jones has been tireless in his commitment to educating emergency physicians and residents. He has developed a unique online ultrasound curriculum for emergency medicine residents which provides state-of-the-art lectures with 3-D video, interactive cases and quizzes. This curriculum is currently used by over 100 allopathic and osteopathic residency programs.
Most recently, after spending time in Kenya and Tanzania to treat patients and instruct local physicians in the use of emergency ultrasound, Dr. Jones recognized that scarce internet access in developing countries was an obstacle to effectively training healthcare providers. To address the problem, he developed a beta program that he trialed during his most recent trip to Rwanda.
Fueled by the trial's success, Dr. Jones approached ACEP with a proposal to develop an Ultrasound iBook to be made available at no cost to healthcare providers around the world. The completed iBook, which debuted in October, 2013 to widespread acclaim, has already been downloaded over 2,000 times.
In a letter nominating Dr. Jones for the Emergency Physician Medical Education Award, Emergency Medicine Physicians' CEO, Dr. Dominic Bagnoli, Jr., praised Dr. Jones' efforts, saying, "Tens of thousands of students, residents, fellows and attending physicians have benefited immensely from…utilizing his unique educational programs and offerings."
Congratulations to Dr. Kevin Klauer and Dr. Robert Jones for their well-deserved awards!
---