Complete Story

06/14/2016
Governor Signs Bill Granting Immunity to Overdose Patients, Witnesses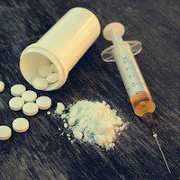 On Monday, June 13, Gov. John Kasich signed Ohio's new "911 Good Samaritan" law, House Bill 110, which encourages individuals who experience or witness a drug overdose to seek medical attention. Sponsored by Reps. Denise Driehaus (D – Cincinnati) and Robert Sprague (R – Findlay), the legislation grants immunity for minor drug offenses to the overdose patient and/or the witness who calls for help.
The bill's sponsors say that protecting patients and witnesses from arrest or prosecution will save lives by encouraging more people to call 9-1-1 when a person experiences a drug overdose. With Gov. Kasich's signature, Ohio joins 37 other states and the District of Columbia with 911 Good Samaritan laws on the books.
Ohio ACEP was pleased to sign onto a letter with 4 other medical societies indicating our general support for the bill, which goes into effect in mid-September.
---