Ohio ACEP is a state medical specialty society representing emergency medicine (EM) with more than 1,200 emergency physician members. Ohio ACEP is committed to advancing emergency care through continuing education, research and public education, and assuring access to high quality emergency care for the people of Ohio.
FEATURED COURSE

Ohio ACEP's LLSA Fast Track Review Course is the headache-free way to complete three LLSA tests in one day!
featured products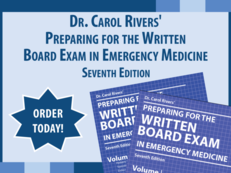 The new Dr. Carol Rivers' Preparing for the Written Board Exam in Emergency Medicine includes access to a web-based version.

Order Today!
Emergency Medicine Leadership Forum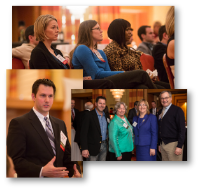 Register Online!

April 21, 2015

Sheraton Columbus Hotel at Capitol Square
Latest News
Ohio ACEP successfully fought to exempt prescriptions not exceeding seven days; Board of Pharmacy to help providers implement law
---
Drs. Catherine Marco and Michael McCrea presented with awards during annual meeting of ACEP Council
---
Newest guidelines call for no exposed skin, increased training, and additional gear
More