Ohio ACEP is a state medical specialty society representing emergency medicine (EM) with more than 1,300 emergency physician members. Ohio ACEP is committed to advancing emergency care through continuing education, research and public education, and assuring access to high quality emergency care for the people of Ohio.
FEATURED COURSE

Click Here for more information on our upcoming nationally acclaimed Ohio ACEP Emergency Medicine Board Review Courses.

Register Today!
featured products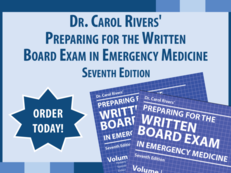 This edition of Dr. Carol Rivers' Preparing for the Written Board Exam in Emergency Medicine includes access to a web-based version.

Order Today!
EMRA Mid-West
Medical Student Symposium &
Residency Fair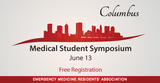 Register Online!

June 13, 2015


Latest News
---
Ohio ACEP thanks its members who answered to call and reached out to their legislators
---
Elusive bipartisan deal to avoid 21% Medicare payment sails through House; Senate delays approval
More