Save The Date!
August 14, 2014
Ohio ACEP Residents' Assembly
The Conference Center at OCLC
Dublin, Ohio

A re-cap from the 2013 Residents' Assembly: The Ohio ACEP Emergency Medicine Assembly was held on June 3 & 4 2013 in Columbus, Ohio. Medical students, residents, attendings, academics, administrators and clinicians alike benefited from a program that included both career and education topics as well as time to spend networking with colleagues and exhibitors. The event gave first-timers an introduction to the Advocacy, Education and Leadership tenants of Ohio ACEP.
The Welcome Reception and EMRA/Ohio ACEP Night at the Ballpark on June 3 were a home-run hit! Ohio ACEP members enjoyed complimentary transportation to and from the Huntington Ballpark in the Premier Fun Bus. Members networked in the open-air third baseline suite and munched on ballpark goodies and beverages - all while cheering on the Columbus Clippers.
The Assembly began on June 4 with a welcome from Ohio Chapter President Michael Smith, MD, FACEP and Ohio ACEP President-ElectJohn Lyman, MD, FACEP. Greg Henry, MD, FACEP lead a lively workshop entitled Understanding Emergency Medicine Contracts. ACEP President-Elect Alex Rosenau, DO, CEP, FACEP, FACOEP introduced the concept of Emotional Intelligence and offered some tools and techniques to be used in the Emergency Department. The importance of Disability Insurance was stressed in the Covering Your Assets workshop. Panelists: Alex Rosenau, DO, CEP, FACEP, FACOEP (Moderator); Ije Akunyili, MD; Eric Adkins, MD; John Casey, DO; and Chadd Kraus, DO finished the morning program with Top Ten Concerns: The Transition to Life As An Attending.
The Whoosh! Speed Networking and EMRA Quiz Show Lunch was attended by residents and medical students. It offered attendees the opportunity to meet companies interested in hiring EM physicians, followed by a lively residency program competition. The EMRA Quiz Show was won by the University of Toledo Men's Quiz Show Team.
During the Annual Meeting, Ohio ACEP awarded the 2013 Bill Hall Award for Service and the 2013 Emergency Medicine Physician of the Year to a pair of remarkable physicians who have worked tirelessly on behalf of their patients, colleagues and their medical specialty. The Bill Hall Award for Service was presented to Dominic Bagnoli, MD, FACEP, and the Emergency Medicine Physician of the Year Award was presented to Thomas Hetrick, MD, FACEP.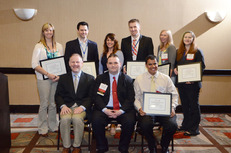 Also during the Annual Meeting, Alex Rosenau, DO, CEP, FACEP, FACOEP shared an ACEP Update. The 2012-2013 Leadership Development Academy Class was recognized for their professional growth in the areas of advocacy, education and leadership. The 2012-2013 Leadership Development Graduating Class includes: Eric Adkins, MD; Saurin Bhatt, MD, FACEP; Deborah Kimball, MD; Bradley Raetzke, MD; Alison Southern, MD, FACEP; and Melissa Tscheiner, MD, FACEP.
The 2013-2014 incoming Leadership Development Class was also acknowledged: Baruch Fertel, MD, MPA; Julian Jakubowski, DO; Andrea Kreiger, MD; and Nicole Veitinger, DO, MA. These physicians will represent the Chapter as Alternate Councillors at the 2013 Council Meeting in Seattle, Washington.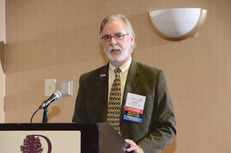 President-Elect, Dr. John Lyman officially began his term as Chapter President as Dr. Michael Smith moved into his role as Immediate-Past President.

The capstone of the Assembly was Nicholas Jouriles, MD, FACEP presenting a workshop entitled ED Operations – The Challenges of 2013. Throughout the event the exhibit hall was crowded with exhibitors and attendees.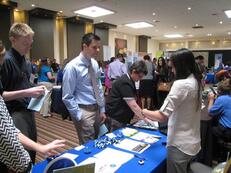 The conference would not have been possible without the support of the exhibitors and Ohio ACEP appreciates their involvement. Ohio ACEP would like to thank EMRA (Emergency Medicine Residents Association) for their role as Event Partner. Ohio ACEP would also like to thank EmCare; Cleveland Clinic; and Premier Physician Services for their role as a Partner Sponsors.

Ohio ACEP and the Board of Directors would also like to thank:


Emergency Consultants, Inc. – Ballpark Food Sponsors

Emergency Medicine Physicians – For sponsoring the Tote Bags; Morning Break; and Ballpark Food
Premier Physician Services – Ballpark Transportation "Fun Bus" Sponsors

Team Health – For sponsoring the Afternoon Break
And thank you to all of our 34 exhibitors for supporting the 2013 Ohio EM Assembly!

Please click here to complete a 2013 event evaluation and/or to claim your CME.

Planning has already begun for next year's events! If you would like to serve on the 2014 All Ohio EM Assembly planning committee please contact kshively@ohacep.org
---
2014 Ohio ACEP Annual Award Recipients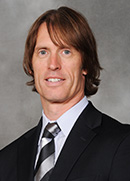 Kevin Klauer, DO, EJD, FACEP
Recipient, Bill Hall Award for Service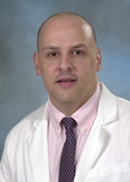 Robert Jones, DO, FACEP
Recipient, Emergency Physician Medical Education Award
---
Thanks to all the sponsors and exhibitors who helped make the Emergency Medicine Leadership Forum possible!
Legacy Sponsor:

---
Did you attend the Emergency Medicine Leadership Forum?
We are constantly striving to improve our events and conferences, and to do that, we need your feedback. Please complete a quick evaluation survey!