ITLS Ohio is a Chapter of International Trauma Life Support.
The purpose of ITLS Ohio is to advance formalized pre-hospital trauma education and to represent the interests of Ohio's pre-hospital providers.


Latest News
Current Instructors Complete by March 31, 2020
Information for Ohio EMS providers, EMS agencies, and EMS medical directors
FREE Facilitator Training
view all news

SAVE THE DATE!
28th Annual Emergency Care Conference
February 27-29, 2020
DoubleTree by Hilton Worthington
---
EMS Star of Life Awards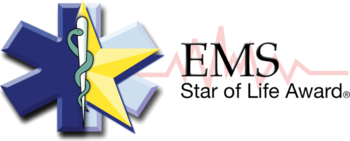 Nominate an EMS Hero for an EMS Star of Life Award!
Every day, EMS providers save lives, give hope and comfort, and selflessly serve their patients. Here's an opportunity to recognize Ohio's outstanding first responders.
For more information, award criteria, and nomination instructions, check out the 2020 EMS Star of Life Awards Nomination Packet.

Nominations are due February 21, 2020!